Welcome to the Wiki
This wiki is currently in alpha, and we're currently trying to expand it. Any help would be appreciated! Anyone is free to edit, so we're counting on you to help grow this wiki! Look at the top navigation links to search for which article you want to go to.
Characters
Remaining Contestants
Eliminated Contestants
IMPORTANT NOTICE!!!
If you want to add fan content, please create it as a blog post, or put it on the fan page. You may also create it as a subpage of your userpage, on your userpage, on your message wall, or on the fanon wiki, Object Show Fanonpedia.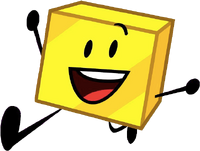 About
Welcome to the Object Division Wiki! We are a collaborative encyclopedia about Object Division. We have 65 articles and 185 files. We have been uploading since December 2, 2016.
Object Division is a web-series created by DoomesPro93 on YouTube. It revolves around a bunch of anthropomorphic objects who are competing in a competition to win the grand prize of an unknown prize.
Please add and share your knowledge, but vandalism and unwanted edits may lead to consequences. If you have any problems, leave a message on one of our admin's talk page.
Note that this wiki is for canonical OD information only. However, you're welcome to post fan-made materials on the fan page, your blog, or the fan fiction wiki.
For official OD news and information, check the links below.
Official links
Community
Not know how or where to start?